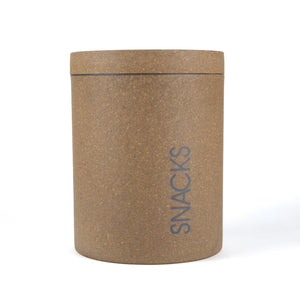 Made with you + the environment in mind. All Loopy Products contain upcycled agricultural waste, helping reduce the use of plastics, while also preventing agricultural waste from going to landfill or being burnt.

Product Features: 
-Capacity: 77 ounces
-Color: Sand
-Sleek, modern design for countertop elegance
-Remove seal before placing in dishwasher, top rack only. Hand wash preferred.
-Wash before initial use
-Do not microwave
-Melamine + BPA Free
-No plants were cut down to make this product. The sustainable materials were created by upcycling agricultural waste.
For every pound of agricultural waste we upcycle, (bamboo fibers, rice hulls or coffee hulls), we are able to use one less pound of plastic or replace other hard to recycle materials such as ceramics or energy intensive to recycle materials such as glass.